Epoch
Do you know how you can make a difference in the lives of people in Malawi?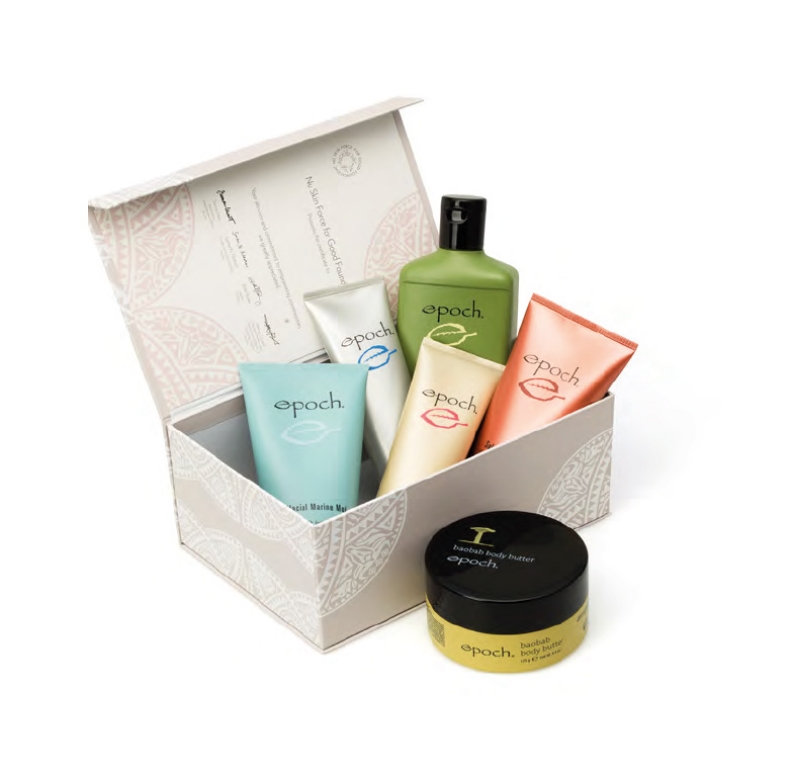 Discover the new Epoch Force for Good Collection.
Presented in a reusable African motif box, it includes six best-sellers from the Epoch product line for an advantageous price. For more information, please see your country's price list.
THE COLLECTION INCLUDES:
-Glacial Marine Mud
-Sole Solution
-Firewalker
-IceDancer
-Ava puhi moni Shampoo and Light Conditioner
-Baobab Body Butte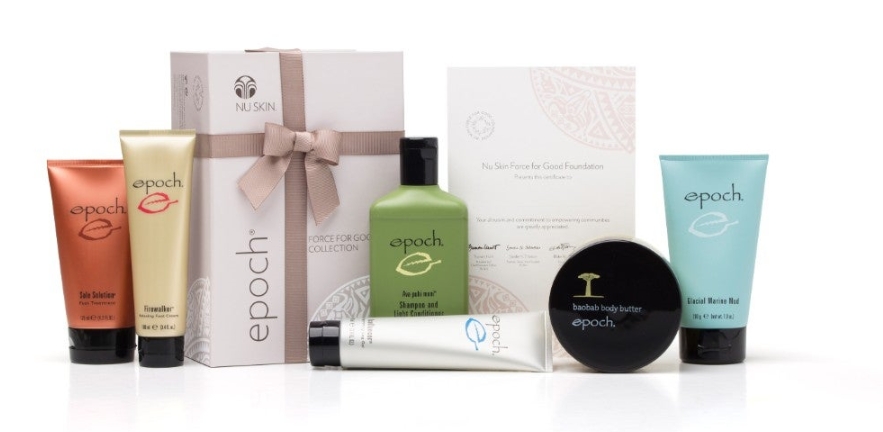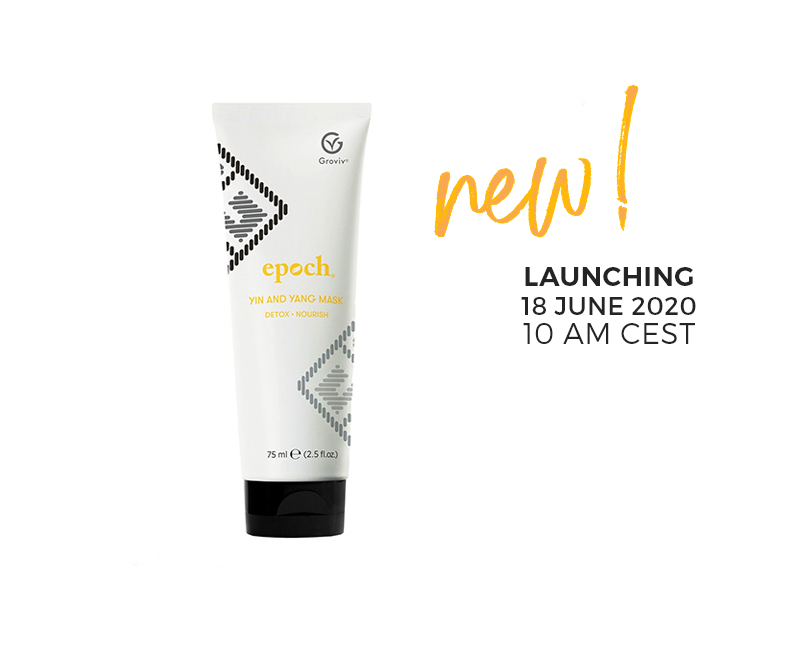 MEET EPOCH® YIN AND YANG MASK
Begin finding balance with yourself, your skin, and your world with Epoch® Yin and Yang Mask – a soothing ritual that detoxifies and nourishes skin for a lit-from-within glow. Infused with nourishing porcelain flower grown through controlled environment agriculture (CEA) and microencapsulated charcoal that activates with a gentle massage to visibly transform the mask, revealing fresh and healthier-looking skin.
BENEFITS
Features specially sourced porcelain flower grown through controlled environment agriculture.
Detoxifies skin for a fresh and luminous look.
Delivers nourishing phytonutrients to reveal softer and smoother looking skin.
Leaves skin looking smoother, healthier, and brighter.
Leaves skin feeling fresh, soft, and balanced.
Jasmine sambac helps to de-stress and promote inner harmony for a lit-from-within complexion.
*Tube is 38% post-consumer recycled (PCR) plastic tosupport our commitment to protecting our planet. This also means every package features its own unique look and feel.
Behind the Scenes of Epoch Yin and Yang Mask | Nu Skin
Epoch Yin and Yang Mask: Step-by-step Guide | Nu Skin
The History of Epoch: A Webinar with Dr Paul Cox | Nu Skin
For each product sold, US$0.25 is donated to the Nu Skin Force for Good Foundation.
Moreover, from every sale of this Epoch collection, Nu Skin will donate 4 Euro to the School of Agriculture for Family Independence (SAFI). This ambitious project trains farmers during a two-year course where they will learn sustainable fish and farming, drip irrigation, and much, much more.