Why would you turn to Dr. Dana, you ask? Well, it's pretty simple – you want your nails to look their best. They're your sweethearts. You care for them deeply. Whether you want to take a break from your fancy manicure, or face a constant struggle against ridges, discolouration and chipping, Dr. Dana has what you need to give your tips some TLC.
The result? Nails that look strong, smooth, and as visibly shiny as they would with a transparent polish. Except now? It's all you – au naturel.
Better yet, you won't have to leave the house to do it and it'll be done in the blink of an eye. Just 10 minutes for the nails you always wanted. Nails that look healthy, lustrous and strong. You'll be showing them off in no time.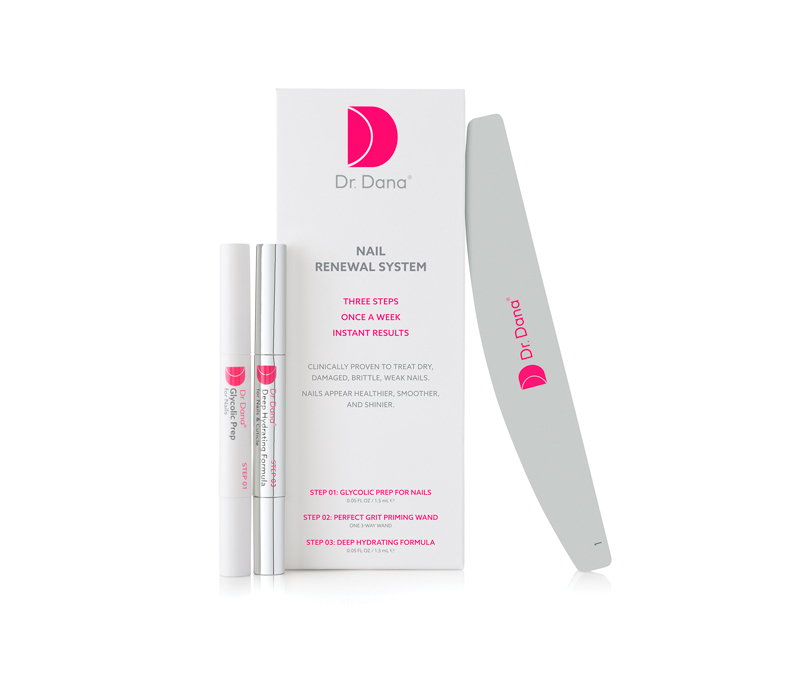 Benefits
* Clinically proven to leave your nails looking and feeling healthy, smooth, strong and shiny.
* Three easy steps to exfoliate and hydrate your nails without ever leaving the house – all in just 10 minutes.
* Developed by a board-certified dermatologist specialising in nailcare. Dr. Dana Stern knows her stuff.
* Hands. Feet. It works great on both.
* Botanical ingredients to help hydrate and condition your nails and cuticles in step 03.
Dr Dana Nail Renewal System – Product Tutorial
Dr Dana Nail Renewal System | Nu Skin