Take control of your skin with Celltrex Always Right Recovery Fluid. Formulated to keep skin soft, radiant, and comfortable during the day, and complement your skin's ability to bounce back from environmental stressors during the night, this Nutricentials must-have makes sure that your skin is always at its best, no matter what life throws at you.
This lightweight, fast-absorbing serum features the smart HydraFlex Blend that provides more or less hydration depending on what your skin needs throughout the day. At the same time, a blend of bioadaptive botanicals helps protect against, and increase resiliency to, everyday stressors like late nights, busy days, and urban pollution.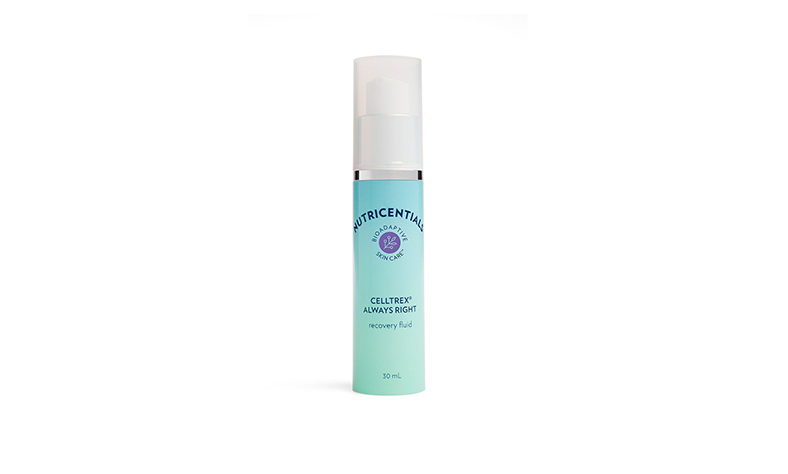 Why should I use it?
– Bioadaptive botanicals help increase your skin's ability to adapt to its environment.
– Helps protect skin against the negative effects of stress, pollution, and oxidative stress.
– Helps manage skin hydration so skin always feels soft and comfortable.
– Refreshes and moisturises skin without leaving a heavy film.
– Helps limit pollution from building up on the skin.
– Leaves skin noticeably soft, youthful, and radiant.
How should I use it?
Use morning and night. After cleansing and toning, dispense 1-3 drops onto fingertips and gently smooth over face and neck. Follow with the moisturiser of your choice.