Your busy lifestyle doesn't have to show on your skin. Nutricentials Dew All Day soothes, softens, and smooths your skin while providing all-day moisture so you can look your best no matter what stressors come your way. All while a blend of bioadaptive botanicals helps your skin increase its ability to adapt to its environment, helping it to better bounce back from life's daily stressors day in and day out.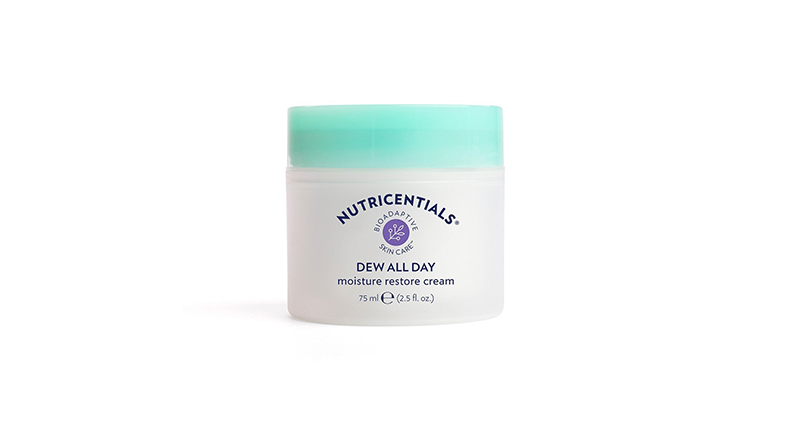 Why should I use it?
– Bioadaptive botanicals help increase your skin's ability to adapt to its environment.
– Provides immediate hydration and up to 24 hours of continuous moisturisation*.
– Helps protect against, and increases your skin's resiliency to, the negative effects of stress, pollution, and oxidative stress.
– Supports your skin's natural ability to bounce back from life's daily stressors.
– Helps skin attract and capture water to keep necessary moisture*.
– Smooths, softens, soothes, nourishes, and conditions skin with a creamy formula.
*Results obtained from a third-party professional assessment based on a 24-hour in vivo study performed on 32 healthy female and male subjects aged 18 and over. The moisturisation level of skin was measured using a corneometer in three areas; one area where Dew all day had been applied, alongside two areas for positive (glycerine) and negative (untreated) controls.
How should I use it?
Apply a generous amount onto clean face and neck in an upward, outward motion. Use daily, morning and night.