Enjoy smoother, beautiful looking skin thanks to the burst of moisture that comes from every application of this oil-free facial hydrating gel cream.
It features a blend of bioadaptive botanicals that helps increase your skin's natural resilience, protecting it against the adverse effects of environmental stressors, and a unique biomimetic moisturising complex that provides long-lasting hydration* by mimicking natural elements in your skin.
Nutricentials Thirst Fix delivers rapid hydration that's perfect for thirsty skin, providing a refreshing feeling you're sure to love.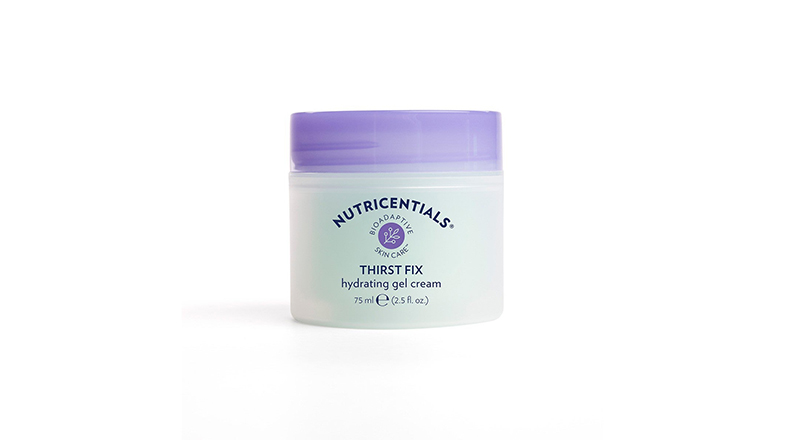 Why should I use it?
– Bioadaptive botanicals help increase your skin's ability to adapt to its environment.
– Provides immediate hydration and up to 24 hours of continuous moisturisation.
– Helps protect against, and increases your skin's resiliency to, the negative effects of stress, pollution, and oxidative stress.
– Rapidly hydrates and refreshes skin.*
– Helps skin attract and capture water to keep necessary moisture*.
– Helps soothe the skin and balance excess sebum caused by environmental stressors such as fatigue, stress, and pollution.
*Results obtained from a third-party professional assessment based on a 24-hour in vivo study performed on 32 healthy female and male subjects aged 18 and over. The moisturisation level of skin was measured using a corneometer in three areas; one area where Thirst Fix had been applied, alongside two areas for positive (glycerine) and negative (untreated) controls.
How should I use it?
Apply a generous amount onto clean face and neck in an upward, outward motion. Use daily, morning and night.