Start your day with Nutricentials Protective Lotion and spend it with skin that looks dewy and radiant – no matter what comes your way.
The Day Dream Protective Lotion formula contains SPF 30 for an added boost of UVB protection, and that's only the beginning. Our bioadaptive botanical complex helps improve your skin's ability to adapt to the adverse effects of stress, pollution, and oxidative stress.
But we know it will face more than that. Carnosine, our blue light and infrared antioxidant ingredient, adds further protection. It helps to negate the effects of excessive exposure to blue light and infrared on your skin. At the same time, a ginger root extract leaves it looking vibrant.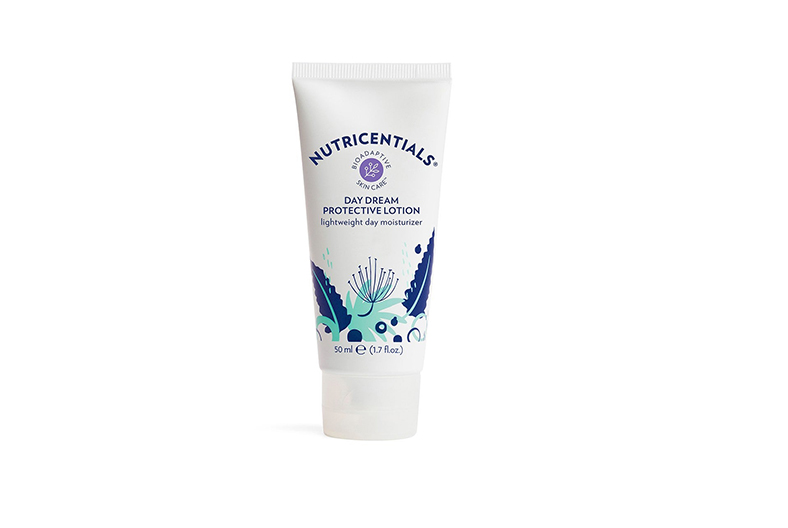 Why should I use it?
– Bioadaptive botanicals help increase your skin's ability to adapt to its environment.
– Features SPF 30 (UVB protection) in a comfortable lotion.
– Protects against the negative effects of excessive UV, blue light, and infrared exposure, including skin discolouration, dullness, and premature visible signs of skin ageing.
– Helps protect against, and increases skin's resiliency to, the adverse effects of environmental stressors such as stress, pollution, and oxidative stress.
– Gives a glowing, luminous complexion and evens skin tone for radiant-looking skin.
– Tube is proudly made with 34% post-consumer recycled plastic.
How should I use it?
Apply a generous amount to the face and neck in an upward, outward motion. Use every morning.