Nutricentials Moisturize Me is an ultra-luxurious face cream that delivers a burst of moisture to your skin, leaving it soft, hydrated, and radiant for hours. It features a blend of bioadaptive botanicals that helps increase your skin's natural resilience, protecting it against the negative effects of environmental stressors, plus Evodia rutaecarpa fruit extract for visible radiance.
Moisturize Me is the multi-benefit solution for beautifully hydrated skin that your routine is crying out for.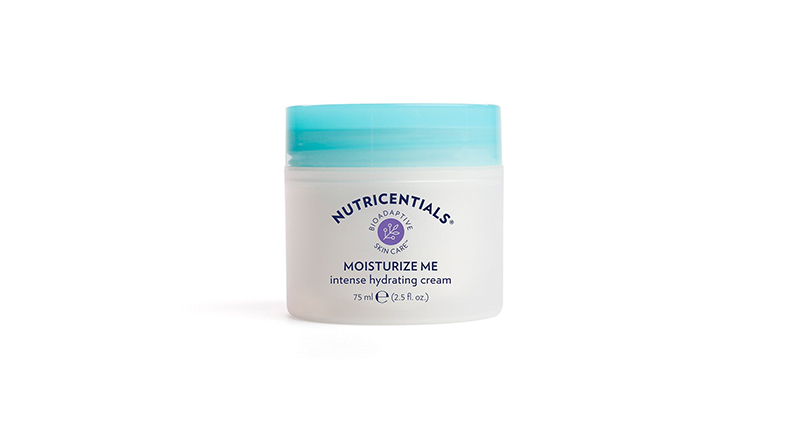 Why should I use it?
– Bioadaptive botanicals help increase your skin's ability to adapt to its environment.
– Provides immediate hydration and up to 24 hours of continuous moisturisation.
– Helps protect against, and increases your skin's resiliency to, the negative effects of stress, pollution, and oxidative stress.
– Improves skin's radiance and luminosity for a beautiful glow.
How should I use it?
Apply a generous amount onto clean face and neck in an upward, outward motion. Use daily, morning and night.